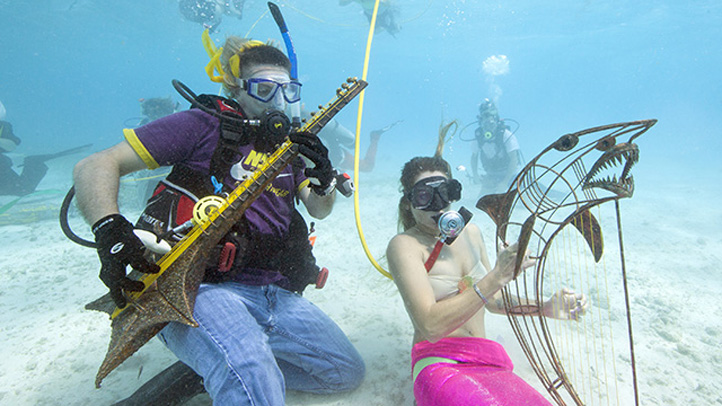 Divers and snorkelers are listening to a local radio station's subsea concert in the Florida Keys National Marine Sanctuary.

Saturday's Underwater Music Festival is occurring at Looe Key Reef, just south of Big Pine Key, along the continental United States' only living coral barrier reef.

Some participating divers are saluting the Rolling Stones' 50th anniversary, costuming themselves as the "Rolling Stone Crabs." Stone crabs are plentiful in waters surrounding the Keys.

Specially programmed music is being piped through waterproof speakers suspended under boats. Selections include Stones' classics and oceanic tunes such as the Beatles' "Octopus's Garden" and Jimmy Buffett's "Fins."

The broadcast also emphasizes coral reef preservation with diver awareness tips on enjoying the ocean while minimizing impacts on marine habitats.
More Local Stories:
Copyright AP - Associated Press