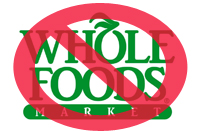 Verizon Wireless is now hiring to fill more than 300 positions across Florida.
The positions will be in the sales, network, customer service, operations and other technology-related departments, according to a press release from Verizon.
Many of the positions are for sales and service positions at the company 80 Florida retails stores. Other positions include network engineers and technicians, business sales and solutions experts, and customer service representatives.
The company says it will offer competitive salaries and several benefits like health care coverage, a 401(K) program, tuition reimbursement and programs for military veterans.
To apply, visit VZWCareers.com.