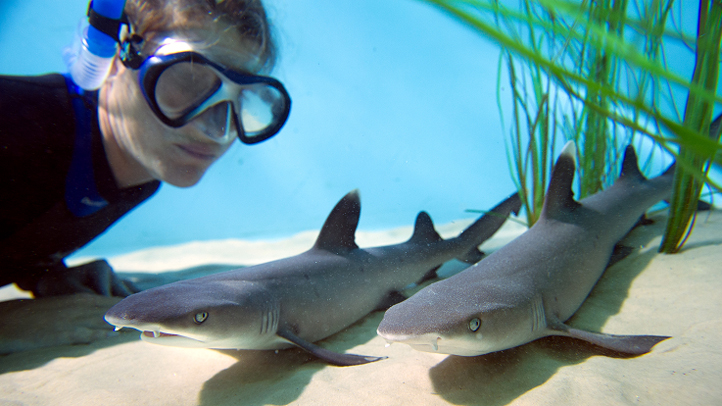 Four baby Whitetip reef sharks were born after a group of shark experts and veterinarians performed the first c-section in SeaWorld history.
The procedure was done on July 18 and each shark weighed less than three pounds at birth.
Wheelchair-Bound Teen Catches 250-pound Shark Off Florida Coast
The park's animal team decided to perform the c-section after noticing a complication with the shark's pregnancy.
A team continues to monitor the baby sharks, which are currently behind the scenes at Discovery Cove, SeaWorld's sister park.
Captain Spots Great White Shark Off Key West
The sharks are doing well and eating and behaving normally, park officials said.