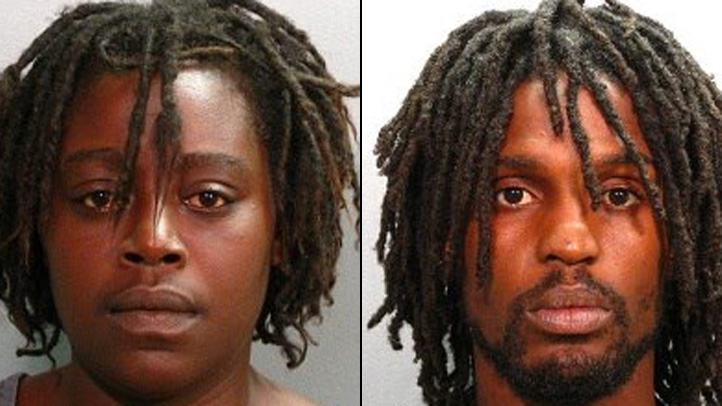 A pair of Florida crooks were caught red-handed wearing a man's custom clothing and using his iPad after an electronics tracker led officers right to their front door, authorities said.

Christopher Deering, 25, and Danyrell Floyd, 28, were charged with arson, burglary and dealing in stolen property following their arrest Saturday, according to the Jacksonville Sheriff's Office.

Authorities said the victim returned to his home in the 1000 block of Fountain Road and discovered it had been ransacked, with computers, televisions, a surround sound system, a camera, clothing and other items missing.
Authorities Looking for Elderly Female Carjacker

To make matters worse, all of the burners on his stove had been set to high and several napkins were smoldering, authorities said. The victim said he had arrived just in time to keep his home from burning, authorities said.

When the victim checked his iPad tracker on his phone, it came up to an apartment building at 1214 Labelle Street, and he rode with officers to the address, authorities said.
Tampa Woman's Number Linked to Escort Ad

Officers spotted Floyd sitting on the front steps of the building with the victim's iPad in her lap, authorities said. Deering was spotted standing in front of a nearby apartment wearing the victim's custom monogrammed shirt and FSU pajama bottoms that had both been stolen, authorities said.

Jail records showed Deering was being held on $225,000 bond, while Floyd was being held on $111,000 bond. It was unknown whether they have attorneys.
More Local Stories: