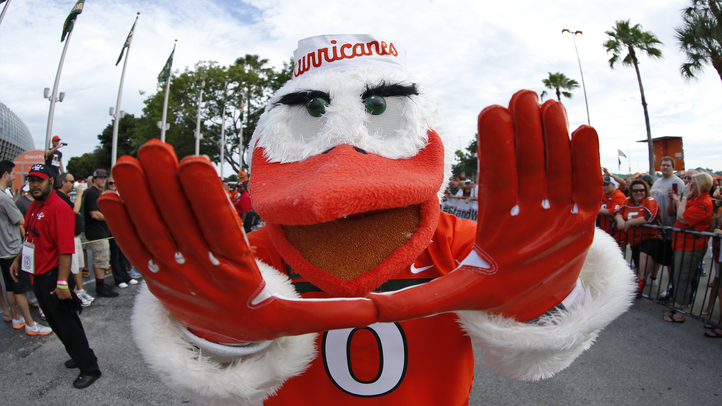 Fall is here, and with the new season comes a new viral video that sparks countless parodies and imitations on social media. While the Miami Hurricanes football team decimated the Savannah State Tigers on Saturday, Sebastian the Ibis filmed a version of the latest viral sensation, What Does the Fox Say? in the student section at Sun Life Stadium.
Sebastian's version is called (of course) What Does the Ibis Say? It references other ACC school mascots, including the Terrapin (Maryland), Eagle (Boston College), and Bee (Georgia Tech, which is actually a Yellow Jacket), before answering the question posed in the song title (SPOILER ALERT: The ibis says "U").
Watch it below:
As of Wednesday, the video has just over 26,000 views on YouTube, so it has a ways to go before reaching the heights of the Miami Heat's Harlem Shake video or the Miami Dolphins Cheerleaders' Call Me Maybe video.