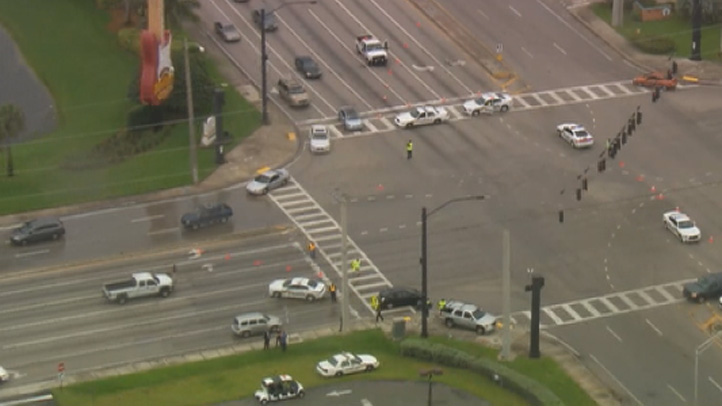 Some lanes are again open at a Hollywood intersection after a broken water main caused its partial closure Thursday.

The broken main happened at the intersection of State Road 7 and Stirling Road, according to the Florida Department of Transportation.
As the City of Hollywood Public Works Department is repairing the break Thursday afternoon, all lanes north on State Road 7 are open, as well limited lanes heading south.
Limited lanes are open in the eastbound and westbound lanes of Stirling Road.
Conditions should return to normal around 7 p.m. The repairs were expected to be completed Thursday evening, the DOT said.