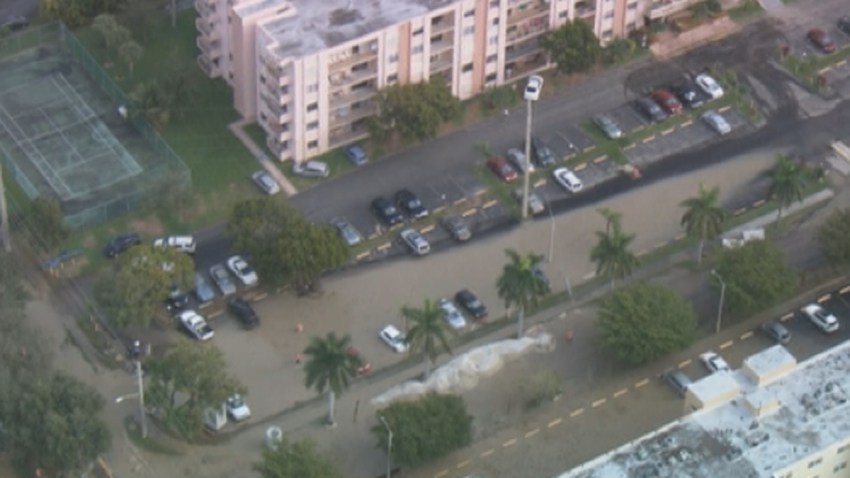 Crews worked to repair a water main that was broken in Hallandale Beach Tuesday morning.

A contractor who was working on a drainage problem hit the water main in the 600 block of Northeast 12th Avenue around 8:15 a.m., city officials said.

The break caused a reduction in water pressure throughout the city and left a nearby street and apartment building parking lot covered in water.

The city opened a connection with the City of North Miami to restore some pressure. The problem was fixed shortly before noon.
There is no boil water adevisory but residents who see yellow water coming out of the tap were advised to run the faucet a little, officials said.