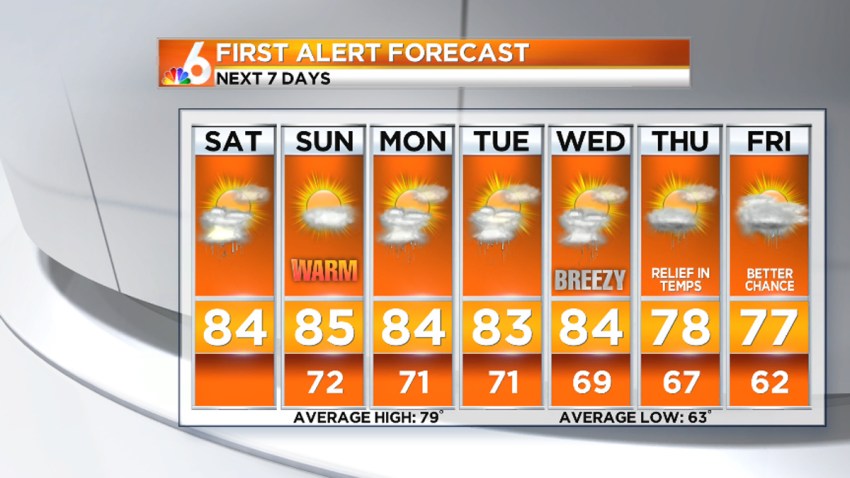 Sunday will be warm and muggy, with partly cloudy skies and highs in the mid-80s.
Expect a very low chance of afternoon showers.
Overnight lows will be at 68 degrees with a chance of showers.
Storms will come back into the forecast Monday afternoon. Highs will be in the mid to low 80s and lows in the mid-60s throughout the work week.
More Weather Content: