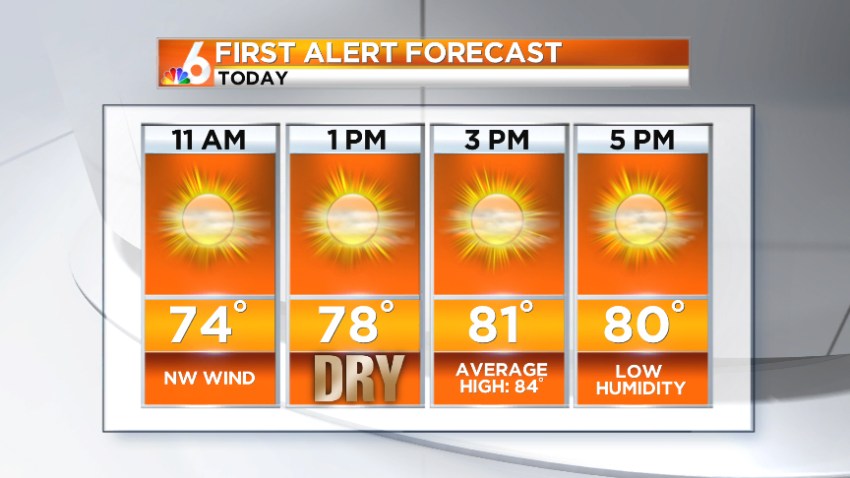 A beautiful Easter Sunday is in store, with mostly sunny skies and highs in the low 80s.
Temperatures will be quiet and mild throughout the day. Expect partly cloudy skies overnight with lows in the upper 60s.
Monday will be another quiet day with low humidity and temperatures in the low 80s.
Quiet weather will remain in place throughout the week with dry conditions and warm temperatures. Highs will reach the mid-80s by the end of the week.
More Weather Content: