A Weston doctor who shot and killed his father in 2018 in what authorities said was a murder-suicide attempt will avoid prison time after agreeing to a plea deal Friday.
Dr. Rafael Azulay had been charged with second-degree murder in the May 12, 2018 shooting of his father, 67-year-old Asher Azulay.
Authorities said he shot and killed his father before shooting himself in the abdomen at a Weston home. He was hospitalized in critical condition but recovered.
Azulay had also been charged with aggravated assault for allegedly threatening his mother, as well as two battery charges in a March 2018 incident involving his girlfriend.
Stay informed about local news and weather. Get the NBC 6 South Florida app for iOS or Android and pick your alerts.
Under the plea deal, the murder charge was reduced to a charge of manslaughter with a firearm, and the assault charge was dropped.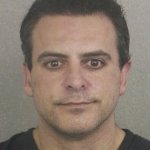 Azulay will serve two years of community control with a GPS monitor, followed by 10 years of probation on the manslaughter charge. He received one year of community control and credit for time served on the battery charges.
A close-out memo from the Broward State Attorney's Office showed Azulay has been in jail or hospitalized for nearly four years.
His mother claimed the shooting was accidental and denied he'd threatened her, and if the case had gone to trial prosecutors likely would have had to declare her a hostile witness, the memo said.
Azulay's attorney, Hilliard Moldof, told NBC 6 by phone that Azulay suffered a traumatic brain injury from a self-inflicted gunshot wound to the head, and will now live with his mother.
Moldof says Azulay was incompetent to stand trial. "He could understand the ramifications of taking a plea, but in a trial he couldn't," said Moldof. "The experts said he couldn't testify relevantly or assist a lawyer in his defense."
Azulay's former partner, who asked only to be identified as 'Angela,' fears her life may be in danger with Azulay out of jail.
Angela sent NBC 6 pictures of what she says were the aftermath of domestic violence cases at the hands of Azulay from 2013 to 2018.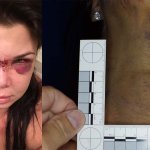 "How has life been for me leading up to this? It's been awful," said Angela. "I'm worried about my safety, my family's safety,"
"...I think he is going to find me, and he is going to kill me, and then he is going to kill himself."
Moldof says he does not believe his client is dangerous.
"He's not a danger at all. I mean, back then whatever was going on I didn't represent him. But he's on a very strict plan," Moldof said. "... [Angela] said in open court she wants him out, she wishes him well."
Angela denied asking for Azulay's release, and said she expressed her safety concerns to prosecutors when they informed her of a possible plea deal in December.
"No! I did not push for his release," Angela said. "... I had to push for a 12-year no contact order."
Angela says prosecutors initially recommended a two-year no contact order.