NASA released video of Hurricanes Irma and Jose as they appear from the International Space Station.
The National Hurricane Center said Irma made landfall Friday evening over the Camaguey Archipelago of Cuba as a Category 5 hurricane with sustained winds of 160 miles per hour.
Another image released by NASA shows all three active hurricanes: Irma, Joe and Katia.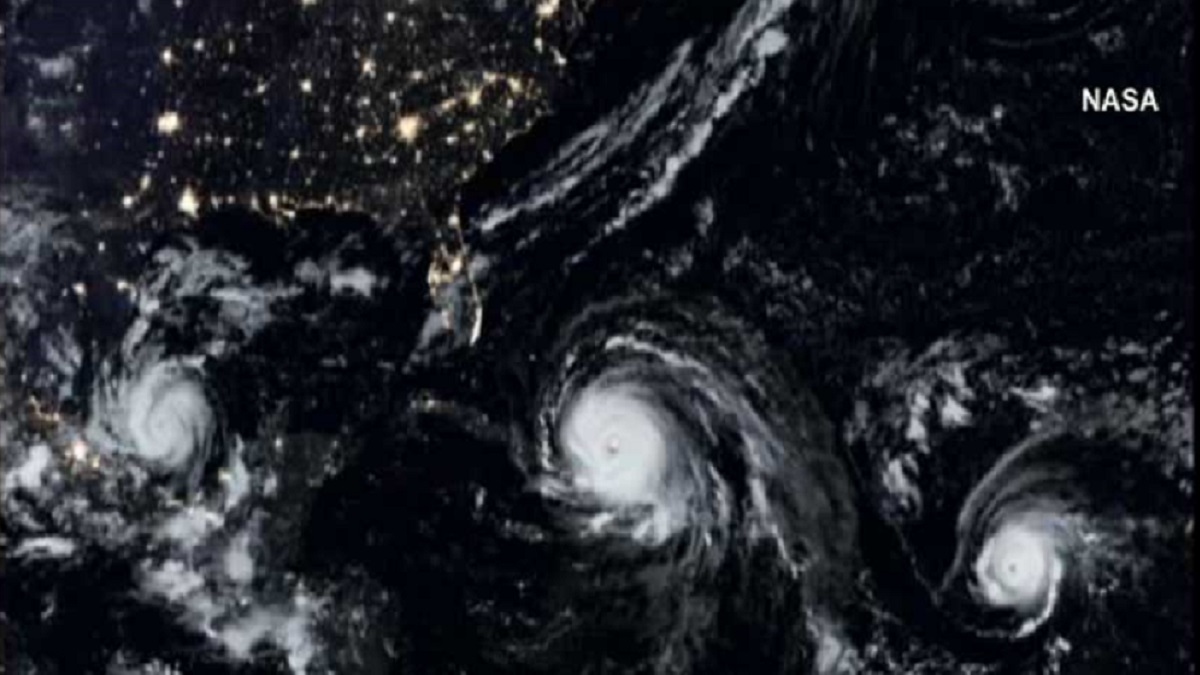 Jose is a Category 4 storm with 150 mile per hour winds. It's forecast to pass close to St. Martin over the weekend. It'll be the second damaging blow after Irma devastated the island earlier this week.
In the Gulf of Mexico, Hurricane Katia made landfall late Friday north of Tecolutla, Mexico. It has weakened to a tropical storm with winds reaching 45 miles per hour.