A woman and two teens were arrested after students at a Coconut Creek middle school ate drug-laced gummies and one of them had to be hospitalized, police said.
Officers responded to Lyons Creek Middle School Tuesday morning for a call of a 15-year-old girl who was acting erratically and complaining of not feeling well, Coconut Creek police officials said Thursday.
The girl and a 13-year-old girl had eaten the drug-laced gummies that had been brought to the school by a 14-year-old girl, officials said. Both were checked out by paramedics, and the 15-year-old girl was hospitalized and later released.
Broward School Board officials said a third student also ate the candy, which was believed to have been laced with marijuana.
"Upon being made aware of the situation, school staff responded immediately to ensure the students received medical attention. Students were treated and released to their parents," the school board said in a statement. "The school is working with the Coconut Creek Police Department and the District's Special Investigative Unit regarding their investigation into this incident."
Police arrested the 14-year-old girl and a 13-year-old girl, officials said. Officers also seized more gummies that the 14-year-old was going to try to sell, officials said.
On Wednesday, police also arrested 33-year-old Christine Lidia Arguelles on charges of possession with intent to sell THC, child neglect and contributing to the delinquency of a child. Police said Arguelles is the mother of a student.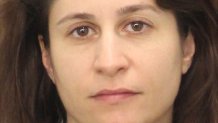 Arguelles remained behind bars on $117,500 bond Thursday, jail records showed. Attorney information wasn't immediately available.
"The Coconut Creek Police Department would like to remind parents to speak to their children about eating food or candy that may contain drugs," officials said in a statement. "Consuming food or candy infused with THC may cause a severe reaction depending on the individual."
Police are still investigating the incident.