Police have arrested a woman in New York for her role in the July murder of a woman in her Tamarac apartment, authorities said.
Sakiyna Thompson, 28, was arrested in Springfield Gardens and is expected to be extradited to Broward County to face one charge of first-degree murder.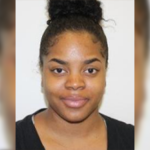 According to the Broward Sheriff's Office, deputies responded after the body of a woman was found at an apartment complex in the 9300 block of Northwest 57th Street on the afternoon of July 13th.
Stay informed about local news and weather during the hurricane season. Get the NBC 6 South Florida app for iOS or Android and pick your alerts.
The woman, whose identity has not been confirmed by authorities, was pronounced dead at the scene. According to BSO, Thompson stabbed the woman to death.
The victim's family and friends identified her as 23-year-old Kayla Hodgson.
"She was just really sweet. She was the life of the party. She always had kind words," said Hodgson's friend and former employer, Swana Alphonse.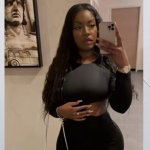 Alphonse says Hodgson was a well-known South Florida bottle waitress and was beloved by her friends, family and colleagues.
"I mean, I was devastated. Most of my employees were as well, especially the ones that knew her, and worked alongside with her," said Alphonse. "It's just crazy and it's scary because you know, we're all bartenders and waitresses, and that could have been any one of us."
A warrant was issued for Thompson's arrest in late July after an investigation. New York State Police later took her into custody.
BSO officials didn't release any other details on the killing or how they connected Thompson to it, and didn't say if any other arrests would be made in the case.