A woman is facing a murder charge in the shooting death of her husband in Pembroke Pines, authorities said.
Michelle Marguerite Gibb, 57, was arrested on a first-degree murder charge in the killing of Larry Gibb, officials said.
Download our app for iOS or Android to get the latest forecasts on the hurricane season— and sign up for alerts.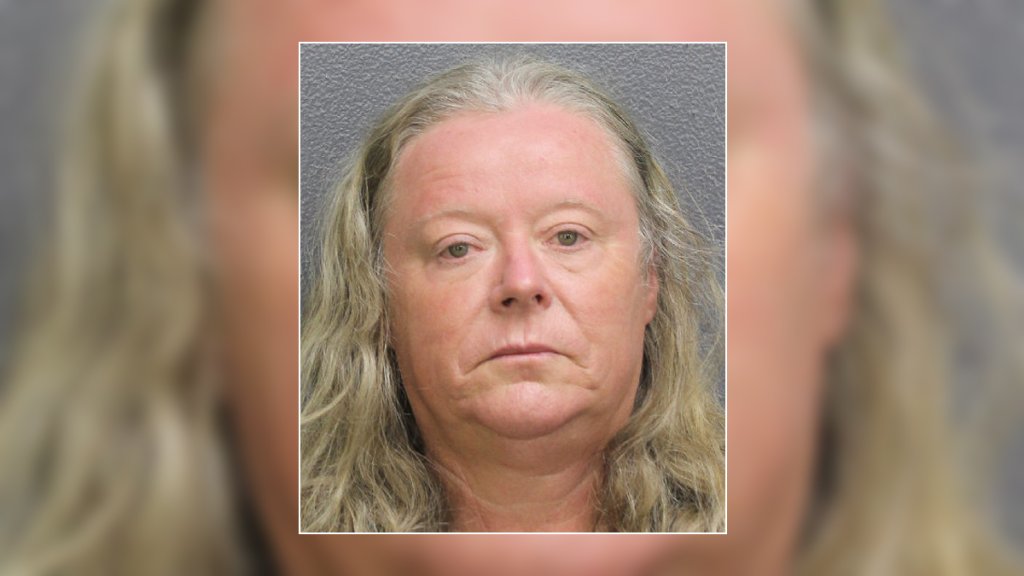 Pembroke Pines Police said the man's body was discovered Friday night at a townhome on Northwest 106th Terrace.
After the body was found, police began a search for Michelle Gibb, who they said was potentially mentally unstable and possibly armed. She was later found on Saturday and taken into custody.
"The suspect was indeed in possession of a firearm and it was the same firearm that was used to kill the victim," Pembroke Pines Police Capt. Adam Feiner said.
The Gibbs had been temporarily living with friends at the townhome where the body was found.
"The homeowners returned to their property after being out for some personal business, and when they returned home they discovered that their friend, their life-long friend was shot dead," Feiner said.
Their friends say after 25 years of friendship, they never thought Michelle Gibb was capable of such a thing.
A neighbor's Ring camera captured Michelle Gibb walking down the sidewalk with her purse shortly after the crime.
On Monday, the friends remembered Larry Gibb, looking at photos of vacations they took together over the years, the most recent was in July.
They say Larry Gibb was a loving man who enjoyed working on cars, remodeling homes and fishing. He and Michelle were godparents to the friend's daughter. They say the couple showed no obvious signs of trouble in their relationship.
Now they're wrestling with the fact Michelle allegedly took Larry away from them, and that it happened in their home.
Larry and Michelle Gibb were married 39 years and were originally from Lake Worth. They have a daughter and several grandchildren who live in Georgia.
Police are still trying to determine a motive for the killing.
Michelle Gibb remained behind bars without bond Monday, Broward County jail records showed. Attorney information wasn't available.