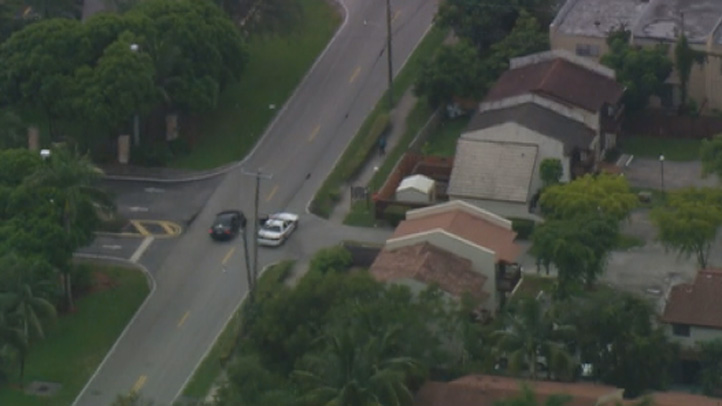 Authorities are investigating after a woman was pistol-whipped during a robbery in West Park Monday.

The robbery happened in an apartment complex office at 5525 Southwest 41st Street, Broward Sheriff's Office spokesman Mike Jachles said.
Woman Fights Back Against Robber, Gets Run Over in Homestead

The suspect pistol-whipped Josee Ladouceur, 51, before he fired at several bystanders who tried to help her, Jachles said.
No one was struck by the gunshots. Jachles said three penetrated the door of Apt. 123, but no one was in there at the time.
Jachles said the suspect made off with cash, but did not disclosed the amount.
Ladouceur was taken to Memorial Regional Hospital for treatment of non-life-threatening injuries, Jachles said.