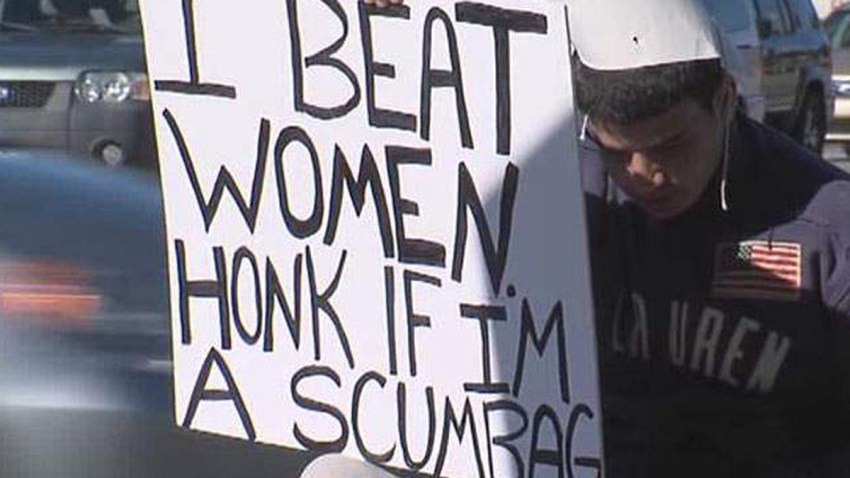 Instead of pressing charges against an alleged attacker, a 20-year-old Tampa woman decided to publicly embarrass the man she says beat her.
The unidentified man sat on a stool at a street corner in a dunce cap for hours, holding a sign that read: "I BEAT WOMEN. HONK IF I'M A SCUMBAG," reported NBC affiliate WPTV.
The alleged victim told police that two friends of hers brought him along when they went clubbing Saturday night, and on the way home, he punched her, police told NBC 6 South Florida.
"We responded to her home. She did have visible injuries. The officer initiated a report for battery, and rescue personnel transported her to a local hospital," said Tampa Police spokeswoman Janelle McGregor.
Police initiated an investigation and gathered information to arrest the man, police said.
When they told the victim to bring her medical records to detectives so they could determine if he was to be charged with a misdemeanor or a felony, she stopped responding, McGregor said.
"Come to find out from the media, that's because she was with the alleged attacker out on the corner," McGregor said.
McGregor said that detectives tried repeatedly to make contact with her.
She then left detectives a telephone message saying she didn't want to press charges, McGregor said.
Police said she still needs to come in and fill out a complaint withdrawal form.