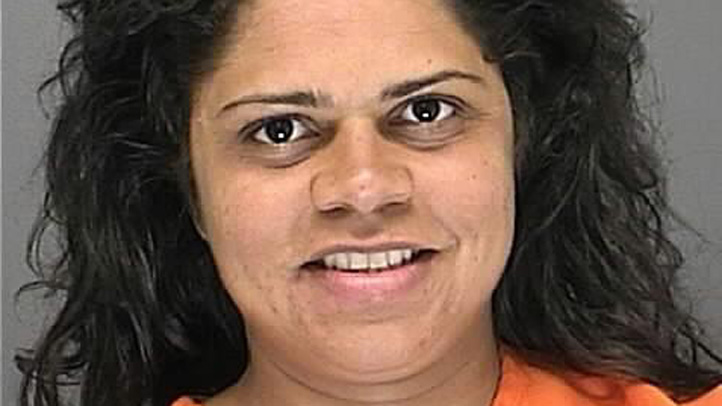 A woman earned a trip back to jail for stealing a tow truck from a man who tried to help after her rental car stalled shortly after she was released from house arrest.
Thirty-seven-year-old Angela Estrella faces multiple charges following her arrest on Wednesday. She remained in the Volusia County Jail early Friday.
According to arrest reports, a judge gave Estrella permission to remove her ankle monitor and she rented a car. It broke down on Interstate 95 and a passing deputy called a tow truck.
The Daytona Beach News-Journal reports Estrella took the rig when the driver turned his back. However the truck had a GPS, which tracked her moves. She was arrested at a north Florida gas station a short time later when she tried to get gas for the bright yellow rig she stole, the News-Journal reported.
VIDEO: Trip to McDonald's Leaves Hialeah Mother Behind Bars
Estrella has been on the run before, with pending charges in Osceola County for a high-speed chase that include attempted second-degree murder with a weapon, vehicular homicide and aggravated assault, according to the newspaper.
During that chase, Estrella was driving away from police at 112 miles per hour while her two children were in the car, the News-Journal reported. She told the children she was trying to kill herself and them as she tried to run down a trooper, according to the newspaper.
She's charged with grand theft for Wednesday's tow truck theft.
More Local Stories: