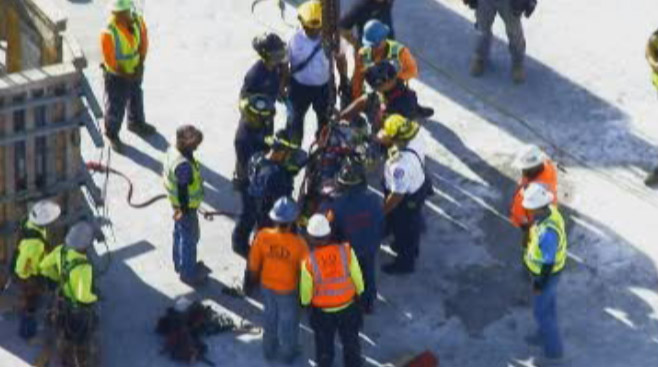 A construction worker was hospitalized after being pinned under a piece of equipment on top of a Miami building Tuesday morning.
Officials responded to the scene near Northeast 2nd Avenue and 29th Street shortly before 8:30 a.m. – where crews from the Technical Rescue Team had to help get the equipment off of the worker's leg, who was on the 12th floor of the building, using a crane.
The worker was taken to Ryder Trauma Center in fair condition.