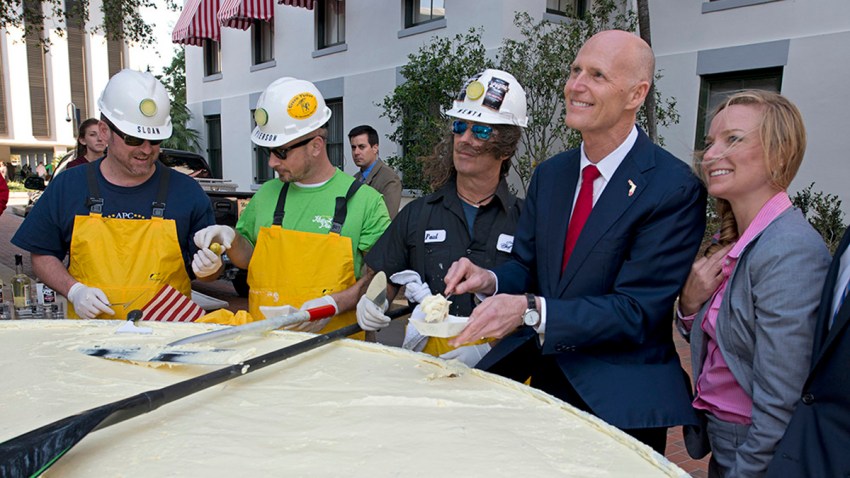 What better way to celebrate Florida Keys Day than to whip up the world's largest Key lime pie?
The massive pie included the juice of almost 6,000 tiny Key limes, 200 pounds of graham crackers and 55 gallons of sweetened condensed milk. Before it was gobbled up, it weighed 1,000 pounds and had a diameter of 97 inches.

Fla. Gov. Rick Scott helped serve the pie during the celebration at the Capitol Courtyard in Tallahassee.
"I love Key lime pie," Scott said in a press release. "I love the Keys, the people down there."
The pie was created by three Keys chefs: Paul Menta, Marky Pierson and David Sloan.
Keys government and business officials visit the state capitol on Florida Keys Day to remind legislators about their constituents in the island chain.