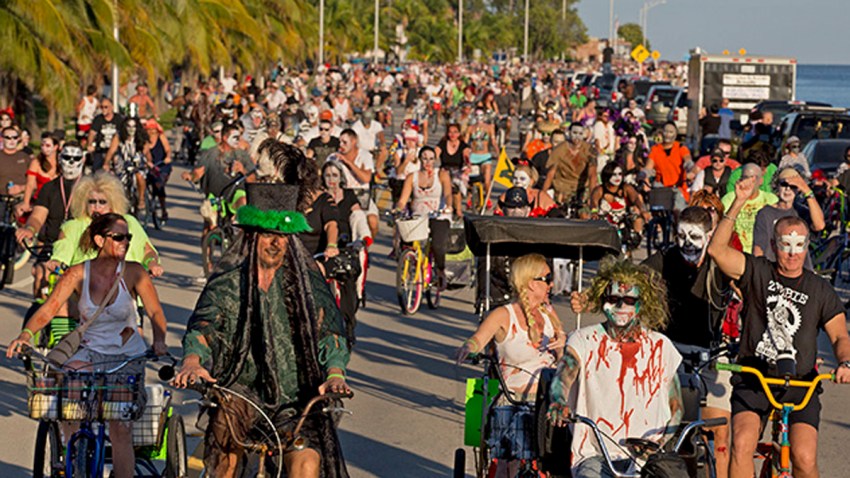 Thousands of undead bicycle riders took to the streets of Key West Sunday for the city's annual Zombie Bike Ride.
About 7,000 cyclist took part in the event, which ended with the Zombie Fest Street Party on Duval Street.
It was the fourth annual bike ride. The event is part of the first weekend of Key West's annual Fantasy Fest that runs through Sunday, Oct. 26.