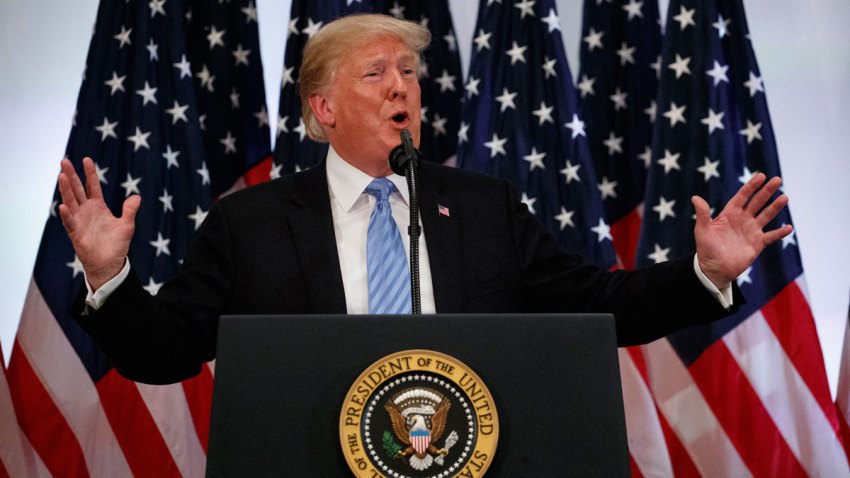 President Donald Trump spoke with reporters for about 80 minutes during a news conference on the sidelines of a United Nations meeting on Wednesday, offering extended comments on a variety of topics.
He spoke about his embattled Supreme Court nominee Brett Kavanaugh, foreign affairs and the women who have accused him of sexual misconduct, among other things.
Here are 8 things he said that were misleading, or that the president got wrong, according to NBC News.
1. Asked if he rejected a one-on-one meeting with the Canadian Prime Minister Justin Trudeau, Trump said, "Yeah, I did." A press representative for the Canadian prime minister told NBC News in an email that no such meeting was requested.