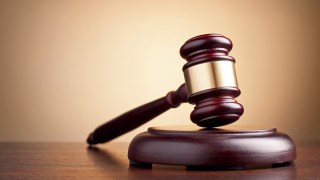 A man from Hyattsville, Maryland, was charged with attempting to aid the Islamic State group in connection with an attack on military personnel, according to a document from the United States District Court.
Nelash Mohamed Das, 24, faces federal charges of attempting to provide material support and resources to the foreign terrorist organization ISIS, also known as ISIL, in connection with a plan to attack a U.S. military member. He was arrested on Sept. 30 and was ordered held, pending a detention hearing scheduled for Oct. 6.
"Nelash Mohamed Das is alleged to have plotted to kill a U.S. service member on behalf of ISIL," Assistant Attorney General for National Security John P. Carlin said. "Individuals intent on carrying out violence in the name of foreign terrorist organizations pose one of the most concerning threats that law enforcement faces today, and stopping these offenders before they are able to act is our highest priority."
According to an affidavit filed in support of the criminal complaint, Das, a citizen of Bangladesh, was admitted to the United States in 1995 and is a legal permanent resident. From Sept. 28, 2015, to early 2016, Das allegedly used social media to express support and attempting to inspire violence against a member of the U.S. military.
Between May and September, Das met a confidential source working for the FBI. During that time, Das told the source he wanted to kill a military member who lived in Prince George's County.
On Sept. 30, Das and the FBI source traveled to the target's address with weapons that had been rendered useless by the FBI, according to the affidavit. As they got out of the car, FBI agents approached, pursued and captured Das a short distance away from the vehicle.
He faces a maximum sentence of 20 years in prison. It wasn't immediately clear if he had an attorney.