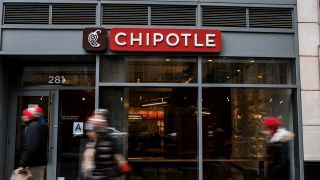 As nearly 100 customers sickened after eating at Chipotle last year have reached undisclosed financial settlements with the restaurant chain, one plaintiff's appetizing addendum has been made public: Coupons for free burritos, NBC News reported.
The 19-year-old woman had gotten sick, along with more than 500 other people, during a string of foodborne illness outbreaks in Chipotle restaurants across multiple states last year.
Her lawyer, Bill Marler, who has specialized in high-profile food-safety cases for decades, said the teen had racked up about $40,000 in medical bills when she was hospitalized with E. coli after eating at a Chipotle. But her love for the food never wavered.
"I've been doing food poisoning cases since 1993," Marler said. "I have never had a client ask for that."
Get More at NBC News