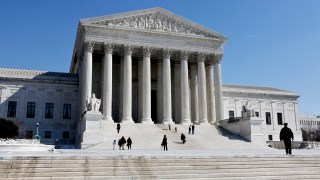 The U.S. Supreme Court declined Wednesday to reinstate North Carolina's voting restrictions for the November election, NBC News reported.
The high court deadlocked 4-4 on whether to let the state reimpose key provisions of the 2013 Republican-backed voting law, seen by many experts as the strictest in the country.
The state could be pivotal in the presidential race, and also hosts tight Senate and governor's races.
Last month, a federal appeals court blocked the law's voter ID provision, its reduction of the early voting period from 17 days to ten, and its elimination of a popular pre-registration program for high-school students. The appeals court found that those provisions targeted African-Americans "with surgical precision," and violated the Voting Rights Act.
Get More at NBC News