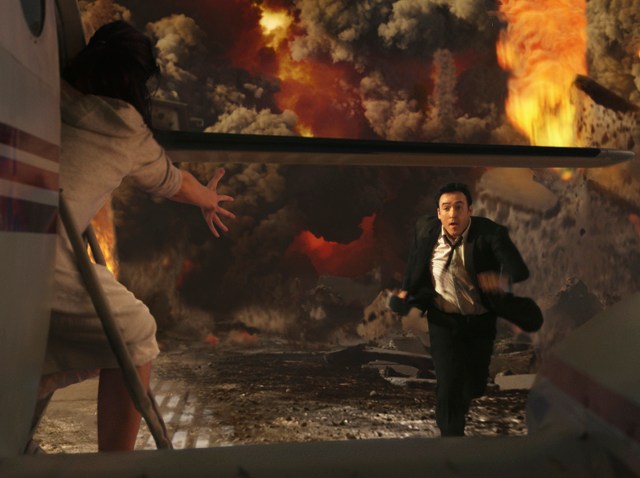 Movie fans are lining up for the end of the world, with the disaster tale "2012" hauling in $65 million domestically to debut at No. 1.

"2012" has added $160 million overseas for a worldwide total of $225 million.

The Sony Pictures action saga tells the story of a scramble to save remnants of humanity aboard giant arks as the earth's crust shifts and flood waters pour over most of the planet.

"Disney's A Christmas Carol" slipped to No. 2 in its second weekend with $22.3 million. The Jim Carrey holiday adventure raised its 10-day total to $63.3 million.

Lionsgate's acclaimed drama "Precious: Based on the Novel 'Push' by Sapphire" broke into the Top 10 as it expanded from limited release and took in $6.1 million.
Copyright NBCAH - Access Hollywood