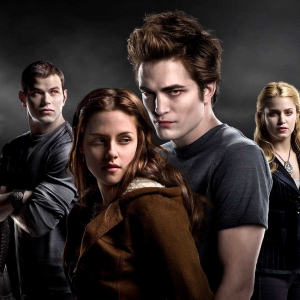 Hundreds of would-be vampires and wannabe werewolves descended upon Vancouver over the weekend, all hoping for a role in the upcoming "Twilight" sequel, "New Moon."
An open casting call drew hordes of teens and young adults from across North America, all aiming to be a part of the follow-up to the hugely successful teen film franchise. But when hundreds of hopefuls were turned away, tears followed, as did arguments, according to the Vancouver Sun.
VIEW THE PHOTOS: 'Twilight's' Leading Lady Kristen Stewart
Some people began lining up as early as 5 AM, but at 12:30 PM, casting assistants told the hundreds of people still lined up that no one else would be allowed in, causing many of those left out in the cold to leave disappointed, the Sun reported.
"It sucks," 22-year-old Seattle resident Rosanna Razor said. "I was here since 9 AM."
VIEW THE PHOTOS: Robert Pattinson- Hollywood's Hottest Vampire!
But it wasn't a bust for everyone who made the trek.
Jason Allen, a 22-year-old firefighter from Portland, Oregon, made it inside to meet with casting directors – and emerged with a smile and an audition time for later that day.
"I haven't even had a chance to look at the script yet!" he said.
VIEW THE PHOTOS: Vampin' It Up With 'Twilight' Scenes & Stars
While details on what roles producers were looking to fill remained under wraps, with any familiar "Twilight" character names blacked out on the audition text, some of the lines were still recognizable to hardcore fans, with the dialogue in one scene resembling a conversation Bella has with Jacob Black's Quileute friend Embry on the La Push reservation in northern Washington.
Knowing one of the scenes in question, Razor said not making it in to see the casting director was even more disappointing since she is a native to the area.
"This is a proud moment for me," Razor told The Sun. "Native people don't always get opportunities like this and I thought it would be really cool to be a part of it."
Filming on "New Moon" is scheduled to begin in March in Vancouver and Italy. The movie is slated to hit theaters November 20.
Related Content from AccessHollywood.com:
PLAY IT NOW: Dakota Fanning Talks 'New Moon' Rumors
PLAY IT NOW: Taylor Lautner Talks 'New Moon' & Debuts Buffed Up Body

MORE ACCESS ON THESE TOPICS: Twilight - Robert Pattinson - Kristen Stewart - Geek Chic - Young Hollywood

Copyright NBCAH - Access Hollywood