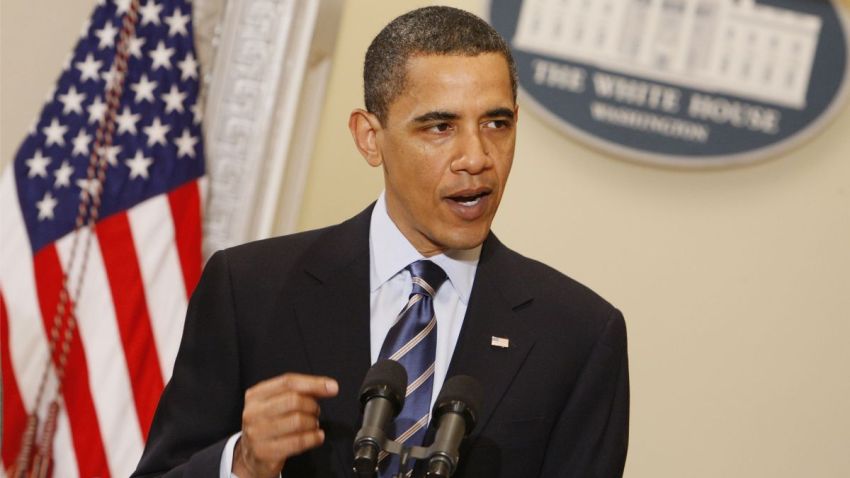 President Barack Obama is far more popular in the Middle East than the country he leads, according to a recent six-nation survey.
While only 33 percent of Arab citizens said they have a favorable view of the U.S., 48 percent gave Obama their approval--a sign that Obama's image may help to restore U.S. relations with the region, analysts say.
The Ipsos poll surveyed more than 7,000 adults in Saudi Arabia, the United Arab Emirates, Kuwait, Lebanon, Egypt and Jordan.
The survey pitted "Brand USA" against "Brand Obama," and showed strong gaps between approval ratings for the two "brands" in all six countries.
President Obama consistently earned higher marks than the U.S., with a high score of 58 percent in Jordan and low of 35 percent in Egypt (the U.S. earned favorable scores of 36 percent and 22 percent in those countries, respectively). The gaps in favorability ranged from 11 percentage points in Lebanon to 26 points in Kuwait.
The news comes as Obama prepares to travel to Cairo next month to deliver a promised speech to members of the Muslim world. Obama will speak from Cairo on June 4, when he is expected to outline a reformed approach to the U.S.'s Middle East policy.
Most residents of the region already seem to be on Obama's side. While only 1 in 10 respondents think Obama's presidency will harm their country, about 45 percent of those polled think he will help to improve their country, the survey showed.
The figures represent a clear departure from the Bush administration, which was widely unpopular in the region.
The new results suggest "an opportunity for the President to literally 'bridge the gap' where his reposit goodwill lifts the goodwill towards America," Ipsos said in a statement.