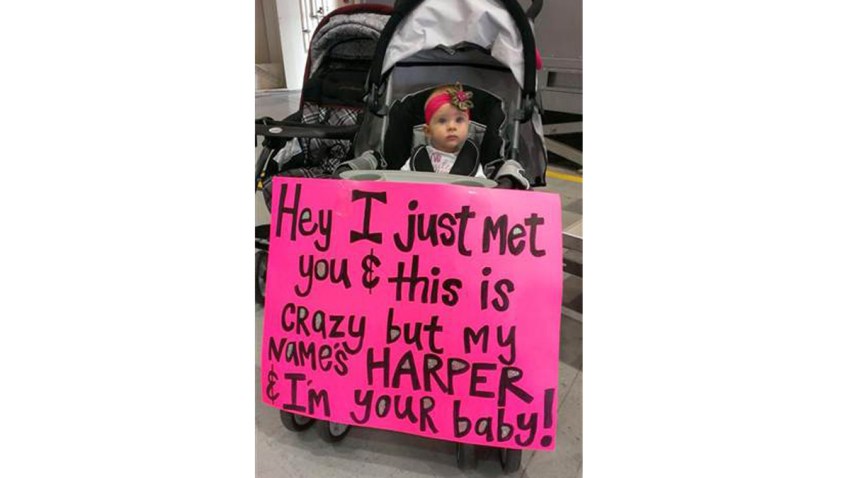 And here we thought we'd never like another "Call Me Maybe" parody.
Then came 7-month-old baby Harper, who greeted her solider daddy for the first time with a bright pink poster that read, "Hey I just met you and this is crazy, but my name's Harper and I'm your baby!"
Her dad is Army Specialist Cole Tesar, and he was deployed to Afghanistan two months before his wife, Logan, gave birth. Now, he's back in Bellevue, Neb., reunited with his family and his new daughter.
It's enough to make your heart explode.
WATCH: This supercut of soldiers surprising their families on Christmas
Cole followed his wife's pregnancy and "met" his daughter over Skype, which Logan says wasn't easy. "With ultrasounds and when I went into labor and doctor's appointments," she explained to WOWT News. "It was hard not having him there."
And it was the thought of his new baby that kept him going while he was overseas. "Knowing when it was all said and done, I would be with my family, I would be able to hold my baby for the first time," he said. "It is definitely special."
And now? "It is a pretty good feeling."
So far, the two have bonded watching morning cartoons. All together now: Awww!
Copyright E! Online