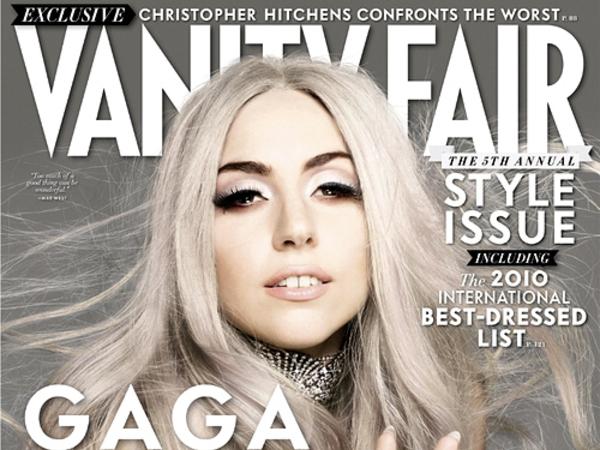 Lady Gaga talks about loneliness, hitting rock bottom with drugs and explains her odd theory about losing her creativity in the latest issue of Vanity Fair.
Topless on the cover with hair extensions covering her private bits, Gaga opens up in the September issue. She's always lonesome, but if you like her music, that might be a good thing.
"I'm perpetually lonely," says Lady Gaga, whose real name is Stefani Joanne Angelina Germanotta. "I'm lonely when I'm in relationships. It's my condition as an artist."
U.S. & World
"I have this weird thing that if I sleep with someone they're going to take my creativity from me through my vagina."
No wonder she's at the top of her game: "I'm quite celibate now; I don't really get time to meet anyone," she explains.
In the interview, with contributing editor Lisa Robinson, Gaga goes into detail about her battles with drugs, and warns the fans she affectionately calls "little monsters" never to follow that path.
"I do not want my fans to ever emulate that or be that way," she says. "I don't want my fans to think they have to be that way to be great. It's in the past. It was a low point, and it led to disaster."
She dug herself out without the benefit of rehab, but with some tough love from her mom and 82-year-old grandma in West Virginia.
"All I will say is I hit rock bottom, and it was enough to send a person over the edge," Gaga says. "My mother knew the truth about that day, and she screamed so loud on the other end of the phone, I'll never forget it. And she said, 'I'm coming to get you.'"
When she sobbed to her grandmother, that "her life was over and I have no hope and I've worked so hard, and I knew I was good," she said, 'I'm gonna let you cry for a few more hours. And then after those few hours are up, you're gonna stop crying, you're gonna pick yourself up, you're gonna go back to New York, and you're gonna kick some ass.'"
The September issue hits newsstands in New York and L.A. on Aug. 4 and nationally Aug. 10.