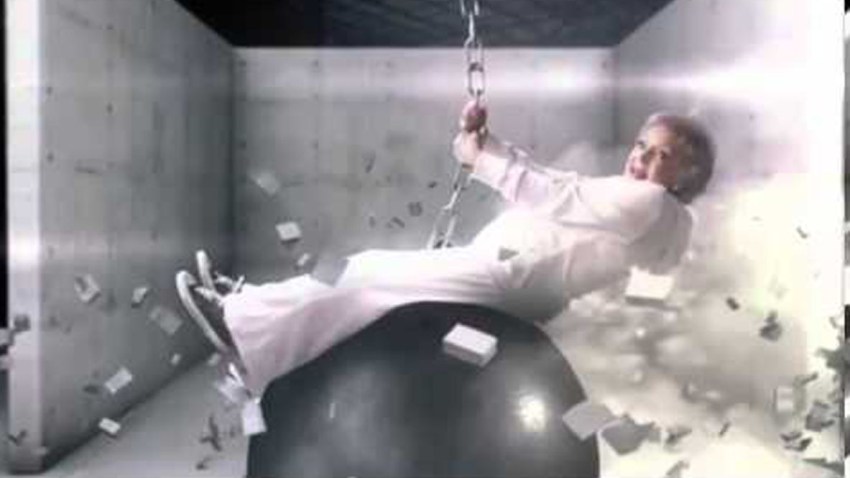 Move over, Miley Cyrus! Betty White can rock a wrecking ball too!
In a hilarious new promo for her prank show "Off Their Rockers" (new season premieres Wednesday), the 91-year-old comedy legend spoofs Cyrus' infamous "Wrecking Ball" music video by riding one herself.
"I was asked to help promote my show 'Off Their Rockers,' which is coming to Lifetime," White says in the 30-second commercial. "So I got some ideas from recent pop culture events that really got the kids talking."
PICS: Stars sound off on Miley
The spot then shows White swinging across the screen atop a giant wrecking ball, just like Cyrus. Unlike the 20-year-old pop star however, White opts not to go naked and instead sports a white tracksuit.
"Can someone bring me a sledgehammer?" White says while holding on to the ball's chain. "How about a foam finger?" LOL!
White isn't the first celebrity to spoof Cyrus' "Wrecking Ball" music video. Earlier this month, Hulk Hogan bared his bum while riding one for an ad for Hostamania, his new website hosting company.
PHOTOS: Miley's most naked pics
Visit NBCNews.com for breaking news, world news, and news about the economy
Copyright E! Online