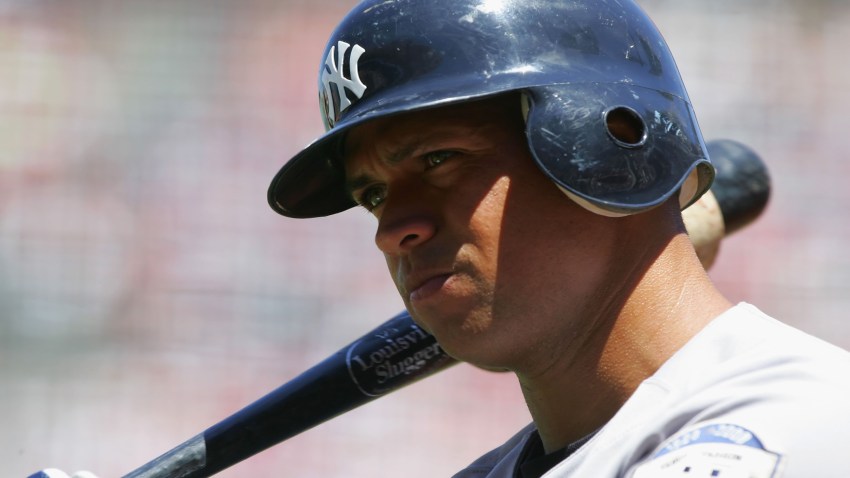 Alex Rodriguez may have been using steroids when he was a highly touted high school player and was suspected of using performance-enhancers while playing for the New York Yankees, according to a soon-to-be-released book.

"A-Rod," the upcoming book from Sports Illustrated writer Selena Roberts, offers an unflattering portrait of the MVP slugger as a needy personality who wanted his ego stroked constantly, according to The New York Daily News.
The steroid allegations are just more of the same, but a shocking new claim from Roberts is that A-Rod used to tip pitches to opposing batters with whom he was friendly during his time with the Rangers. He allegedly expected the courtesy to be returned.
The future No. 1 draft pick was on steroids as a prep player and his coach knew it, a high school teammate of A-Rod's told Roberts that -- an allegation the coach, Rich Hoffman, denied.

Rodriguez has admitted to using performance-enhancers while with the Texas Rangers but insists he gave up the habit when he was traded to the Yankees in 2004.

In the book, however, Roberts claims fellow Yankees teammates nicknamed A-Rod "B---h T--s" in 2005 after the slugger put on 15 pounds in the off-season and developed round pectorals, a condition called gynecomastia caused by anabolic steroids.
An unnamed major leaguer is quoted as saying A-Rod and former Yankees pitcher Kevin Brown, who was named in the Mitchell Report, were seen together with human growth hormone in 2004. Brown denied through a lawyer that he ever shared the hormone with A-Rod, The Daily News reported.
The 255-page book details A-Rod's divorce from wife Cynthia last year as well as his relationship with Madonna and alleged trysts with women on the road.
The paper doesn't say how it obtained a copy of the Harper Collins book, scheduled to be released on May 12.

Copyright AP - Associated Press