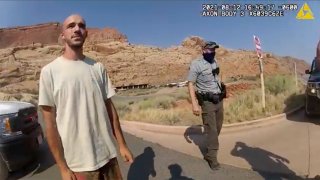 Brian Laundrie's mother offered him a shovel and garbage bags if he needed to dispose of a body, according to a letter enclosed in an envelope that said "burn after reading," court filings reveal.
The letter was released to Gabby Petito's parents Wednesday after a Florida judge denied a request from Laundrie's parents to withhold it, as the two families head to a civil trial next year.
In March 2022, Petito's family sued Laundrie's parents and the Laundries' former attorney for emotional distress in connection with her death.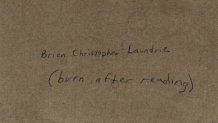 Petito, an aspiring social media influencer, vanished on a cross-country trip with Laundrie, her fiancé, in the summer of 2021. The search dominated headlines for weeks.
Petito's body was found on Sept. 19, 2021, in Wyoming, and the cause of her death was later ruled a homicide as she died by "manual strangulation" at least three weeks earlier, a coroner said.
Laundrie's body was found in a nature preserve not far from his parents' home in Florida on Oct. 20, 2021, and the FBI said he left behind writings "claiming responsibility" for Petito's death. A medical examiner ruled that Laundrie died from a self-inflicted gunshot wound.
For more on this story, go to NBC News.