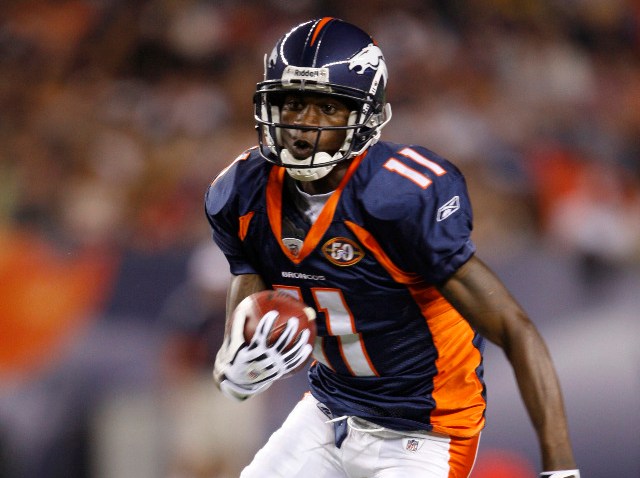 Denver Broncos wide receiver Kenny McKinley was found dead Monday of an apparent suicide, cops told the Denver Post.
"It was apparently a suicide, but we're still investigating," Arapahoe County Sheriff Grayson Robinson told the Post.
McKinley, 23, was a second-year professional who was on the team's injured reserve list. He played in eight games as a rookie in 2009 with seven kick returns for 158 yards.
"Everyone with the Broncos is shocked and saddened by the loss of Kenny McKinley," Broncos owner Pat Bowlen said in a statement. "He was part of the Broncos' family and will be greatly missed by our organization. My most heartfelt condolences go out to Kenny's family and friends."
A fifth-round draft choice in 2009 out of South Carolina, McKinley remains the school's all-time leading receiver with 207 catches for 2,781 yards.
Several Broncos players were attending a fundraiser Monday night in honor of Darrent Williams, their teammate who was killed in a drive-by shooting on Jan. 1, 2007.
Three months later, Broncos backup running back Damien Nash collapsed and died after a charity basketball game in St. Louis in March 2007.

Copyright AP - Associated Press