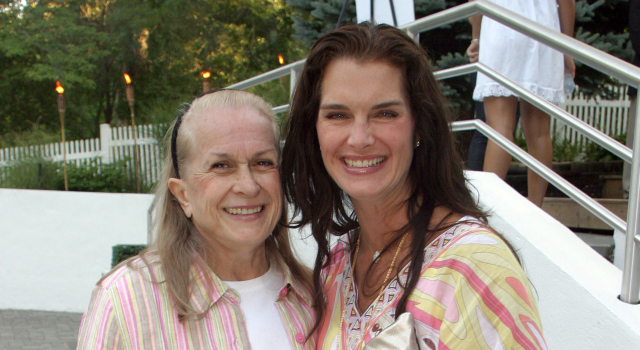 Brooke Shields has reportedly settled with the supermarket tabloid she accused two weeks ago of exploiting of her dementia stricken mother for a scoop.
"I am very pleased to report that [the] National Enquirer was prevailed upon not to publish a story," Shields' lawyer, Gerald B. Lefcourt, told People.com in a statement.
Shields had accused the Enquirer of sending two reporters to spring her 75-year-old mother, Teri, from a New Jersey nursing home.
The former Calvin Klein model said the reporters pretended to be friends with her vulnerable mom. After securing permission for her to leave the center, the reporters "drove her around looking for a story," Shields said.
Until now, the tabloid had maintained that Teri Shields asked one of their freelancers -- whom "she had been friends with for years" -- to "go out to lunch and run some errands."
But Lefcourt, Shields' lawyer, said the Enquirer would soon apologize for its actions and make a "generous donation" to dementia and Alzheimer's research as a result of the settlement.
"I am glad that Brooke Shields and her family can consider this matter now closed," Lefcourt told People.