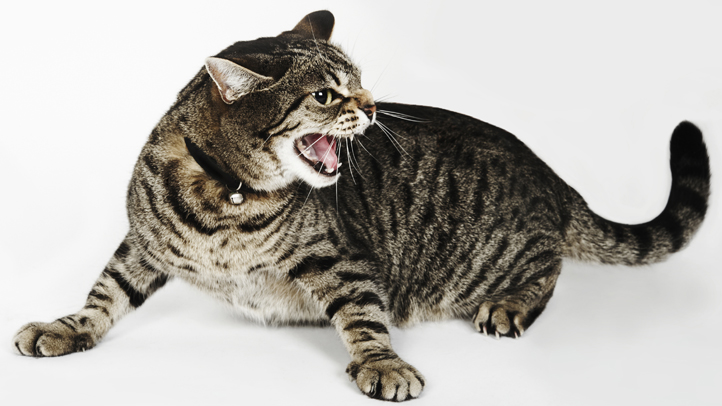 A southern California man has been jailed for allegedly cooking and eating cats.
Jason Louis Wilmert, 36, is being held in the Kern County Jail on misdemeanor charges of animal cruelty and using a pet or domesticated animal for food, The Associated Press reported.
Neighbors called the police after they heard cats screeching at Wilmert's home.
One neighbor said he looked into Wilmert's backyard and saw "a little burner going" and smelled "awful meat." "I heard a cat cry. It was a weird cry, real loud," he told KBAK-TV.
Police found evidence that suggested Wilmert "had the intent to use a cat for food," Sheriff's spokesman Ray Pruitt said, adding that he has "never seen anything like this."
The case has been sent to the district attorney and Wilmert is reportedly scheduled for arraignment Friday.