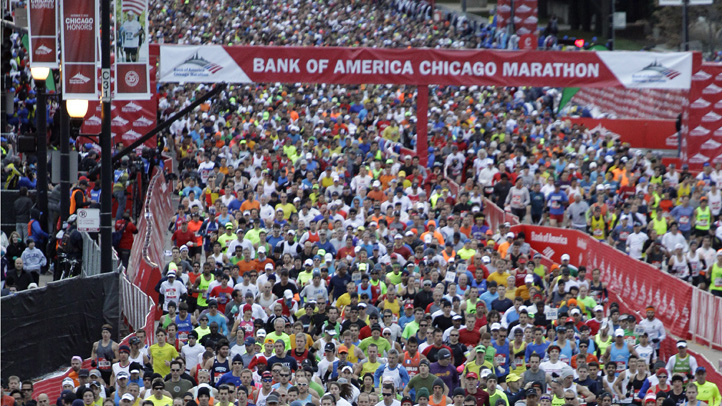 The 2012 Bank of America Chicago Marathon started and ended with record numbers.
Back in June, registration for the annual race reached its limit in six days, 25 days faster than last year, which was a record at the time. Ten years ago, registration maxed out in 35 weeks.

On Monday, spokeswoman Diane Wagner confirmed a record 38,535 runners participated in this weekend's race and 37,455 of them -- another record -- completed it.

Speaking of record stats, America's fastest marathon time was recorded Sunday on the Chicago course. Ethiopia's Tsegaye Kebede crossed the line at two hours, four minutes and 38 seconds, breaking the previous record of 2:05.39 set last year by Kenya's Moses Mosop.

Kebede also was the first Ethiopian man to win the Chicago Marathon, breaking Kenya's nine-year winning streak.

Ethiopia's Atsede Baysa won the women's race with a photo finish. Baysa crossed the finish line with a time of two hours, 22 minutes and three seconds.

That beats her personal best by a second. Her next fastest time was 2:22:04 set at the Paris Marathon in 2010.