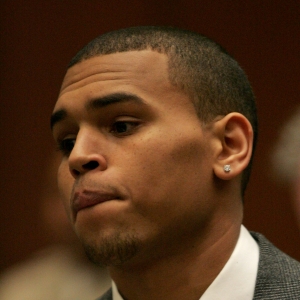 Chris Brown has withdrawn his name from consideration from the Nickelodeon Kids' Choice Awards, a rep for the star told Access Hollywood in a statement on Wednesday.

"Chris very much appreciates the support of his fans and the honor they have paid him in the way of nominations for Favorite Male Singer and Favorite Song," the rep said. "Unfortunately, the controversy surrounding the incident last month has shifted the focus from the music to whether he should be allowed to be among those nominated. While Chris would like to speak to his fans directly about this and other issues, pending legal proceedings preclude his doing so at this time."

VIEW THE PHOTOS: The Latest Star Sightings
As of Wednesday morning, Brown's name had been removed from both categories on the Kids' Choice Web site.

A rep for Nickelodeon also confirmed the news to Access on Wednesday.

VIEW THE PHOTOS: Rihanna: Music's Style Superstar
"We are confirming that Chris Brown has decided to withdraw his nominations from the Kids' Choice Awards," the rep said. "We agree with and respect his decision, and are looking forward to presenting a great event for our audience."

Last week, a post on what appeared to be Brown's MySpace page asked fans to vote for him in the awards show. However, that post has since been removed.

On the heels of his alleged attack on Rihanna on Feb. 8, Brown was charged with one count each of assault and criminal threats on March 5. His arraignment has been postponed until April 6.

Rihanna is nominated for Favorite Song and Favorite Female Singer at the awards show, which airs on Nickelodeon at 8 PM on Saturday, March 28.
Related Content from AccessHollywood.com:
PLAY IT NOW: Rosie O'Donnell Sounds Off On Chris Brown & Rihanna
PLAY IT NOW: T.G.I.F. Is Nickelodeon Standing Behind Chris Brown? (March 10, 2009)

MORE ACCESS ON THESE TOPICS: Chris Brown - Rihanna - TV One - Courts - Celebrities

Copyright NBCAH - Access Hollywood