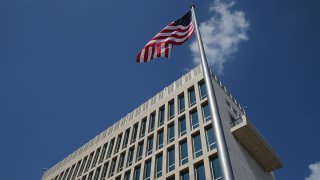 The CIA's internal watchdog is conducting a review of how the agency first handled reports that some of its officers suffered the neurological symptoms now known as Havana Syndrome, amid concerns the matter was not taken sufficiently seriously at the highest levels, three sources familiar with the matter told NBC News.
The CIA's Office of Inspector General is interviewing people who have experienced symptoms and officials involved in the handling of the issue, the sources say.
Download our app for iOS or Android to get the latest forecasts on the hurricane season— and sign up for alerts.
The House Intelligence Committee is also conducting its own "deep dive" into the issue, a committee official with direct knowledge said.