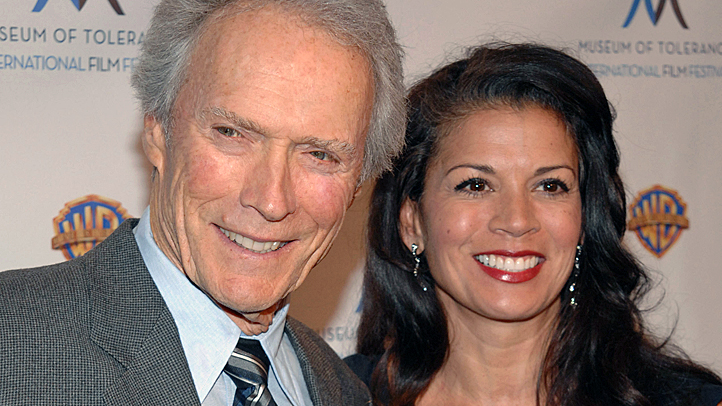 After reconsidering her options, Dina Eastwood is moving forward with ending her marriage to Clint Eastwood once again.
The actor-director's wife of 17 years has filed for divorce after previously filing for a legal separation and then withdrawing that petition just two days later.
In court documents filed yesterday in Monterey Court, Dina cited irreconcilable differences as the reason for the split and asked for physical custody of their 16-year-old daughter, Morgan, and joint legal custody.
U.S. & World
Her filing also states that she and Clint, 83, have a prenuptial agreement but that property rights are still "to be determined."
PHOTOS: Older celebs with younger mates
Per Twitter, Dina, 48, has been spending a lot of her time lately with pals and her adorable new dog Coco. A mere hint of a new twist in her familial drama came a few hours ago when she tweeted, "When you last struggled, what did you say to yourself to pull out of it? (At my age, I have many mantras!) Share your thoughts?! #cheek."
Clint, true to mythical form, has stayed completely silent about any personal goings-on. He's been shooting a big-screen adaptation of the hit Broadway musical "Jersey Boys"--and apparently he's making plans for the holidays.
Daughter Francesca Eastwood told E! News just last night at the Assassin's Creed IV Black Flag launch party that she'll be having two Thanksgivings this year, one with mom Frances Fisher and one with her dad.
Dina was Clint's second wife. Their daughter, Morgan, is the youngest of his seven children.
--Reporting by Claudia Rosenbaum
Copyright E! Online