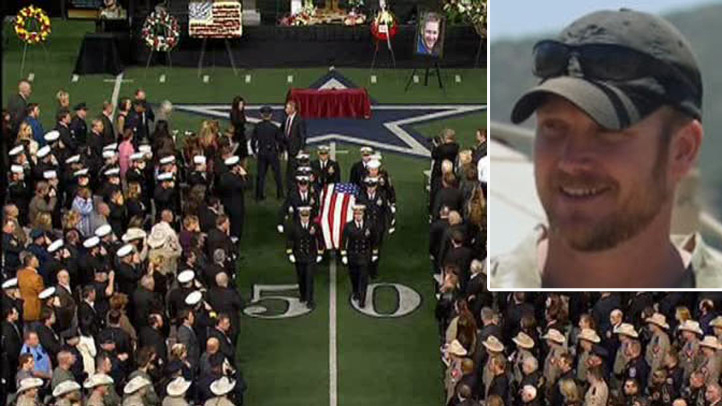 A Texas congressman is pushing to grant the highest military honor to "American Sniper" author Chris Kyle.
Rep. Roger Williams, a Republican, introduced on Thursday the "Chris Kyle Medal of Honor Act," which would authorize and request President Barack Obama to posthumously award the Medal of Honor to Kyle for acts of valor during Operation Iraqi Freedom.
"Chris gave the ultimate sacrifice and served his nation with distinction and bravery while saving countless American lives," Williams said in a statement obtained by NBC News. "There is no doubt that this true American hero is worthy of our nation's highest military honor."
Williams' office staff has been in contact with Kyle's family, who is aware of the plan.
"While the Medal of Honor will not bring back a husband, father, son and a model Texan, we owe Chris Kyle and his family a great deal of gratitude for his relentless devotion to his country," Williams said.
Kyle, a Navy SEAL, served four tours in Iraq and is credited with the most confirmed kills in U.S. military history. A film based on his book, which is in theaters now, was nominated for an Academy Award.
Kyle and friend Chad Littlefield were shot and killed by Marine Eddie Ray Routh at a Texas shooting range in February 2013. Routh was found guilty and sentenced to life in prison for the killings earlier this week.
The Medal of Honor has been awarded 3,507 times since its first presentation in 1863.