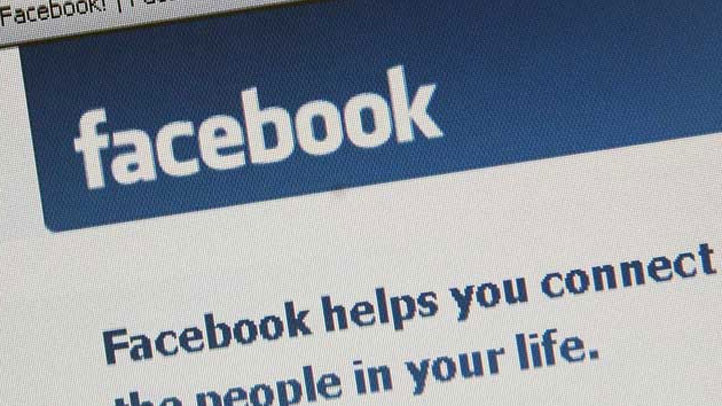 A man with a domestic violence record has been ordered by a Cincinnati court to post an apology to his estranged wife on Facebook for a total of 30 days.

The rather unusual order was handed to Mark Byron for violating a temporary protection order granted to his soon-to-be ex-wife, Elizabeth Byron, after he was found guilty in June of civil domestic violence against her, WLWT reported.

The violation came in the form of a comment that Mark Byron posted to his Facebook account underneath a photograph of himself holding the couple's young son.

The comment said: "If you are an evil, vindictive woman who wants to ruin your husband's life and take your son's father away from him completely -- all you need to do is say that you're scared of your husband or domestic partner and they'll take him away!"

Mark Byron admits that he uses the popular social networking site as outlet to vent.

"I kind of liken it to having a drink with a friend in a bar and telling them how I feel about things," he told WLWT. "It's just on Facebook I can do it on a much larger scale, and people that are interested in talking about it can say something and those who are not interested would ignore it."

Even though he admitted that he blocked his wife from his Facebook page, Elizabeth Byron was somehow able to see the photo post and the comments below it.

She then filed a motion stating that the post violated the protection order, which prohibited Mark Byron "from causing plaintiff or the child of the parties to suffer physical and/or mental abuse, harassment, annoyance or bodily injury."

Mark Byron, a photographer, said his wife cast him in a negative light.

Magistrate Paul Meyers ruled on Jan. 25 that Mark Byron violated that protection order and sentenced him to 60 days in jail and a $500 fine.

But Meyers stated that the estranged husband could avoid jail time and paying that fine if he would pay back child support and post a formal apology to Facebook for 30 days, beginning Feb. 13.

The new ruling ordered that Byron could not shut down his page during those 30 days and that his wife or someone close to her had to have access to his page for monitoring purposes.

Mark Byron begins the semi-lengthy apology with: "I would like to apologize to my wife, Elizabeth Byron, for the comments regarding her and our son, which were posted on my Facebook wall on or about November 23, 2011."

On Mark Byron's Facebook page many of his friends have posted encouraging comments urging him to "hang in there" under a link that he posted relating to his case.

Some believe that the verdict impedes on citizens' First Amendment right.

"What the courts have said is that the notion of preventing somebody from speaking or compelling somebody to speak raises the same constitutional First Amendment issues," lawyer Jill Meyer of Frost Brown Todd Attorney's said.
The case resumes in court March 19.