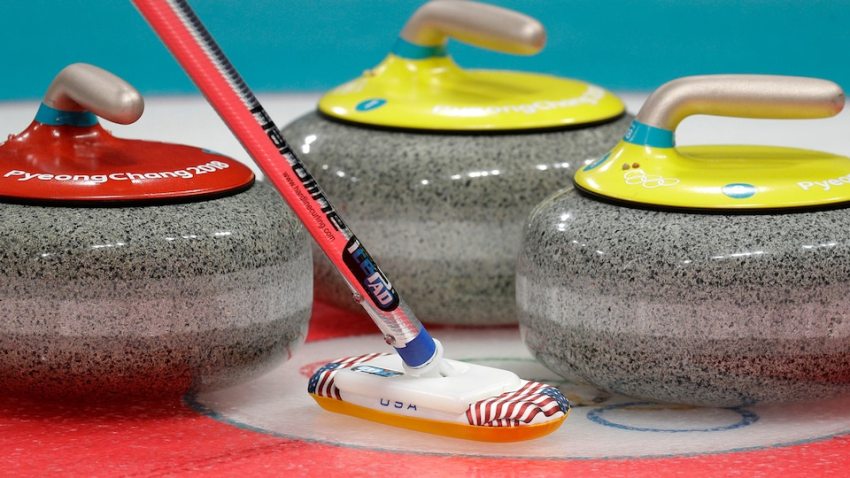 The sport of curling has spawned new fans and a cult following during the Winter Olympics in Pyeongchang.
The basketball managers at Ohio State University have taken to social media to show their Olympic spirit. The managers posted an ode to curling with a curling-like video using basketballs. Their one question to the Team USA curling team was: "How's the form?"
[[465867123, C]]
Mr. T, best known for acting on "The A-Team" in the 1980s, said he's enjoyed watching the sport of curling at the 2018 Olympic Winter Games.
The "Rocky III" actor tweeted: "Curling is kind of different, but it's Exciting. It's not as easy as it looks. It takes some skills that's for sure. I like it!"

Some of the best posts to social media were of children. Simon Holland of Atlanta posted a photo of his children playing in their garage with a homemade curling game. See more curling posts from Olympics viewers below.