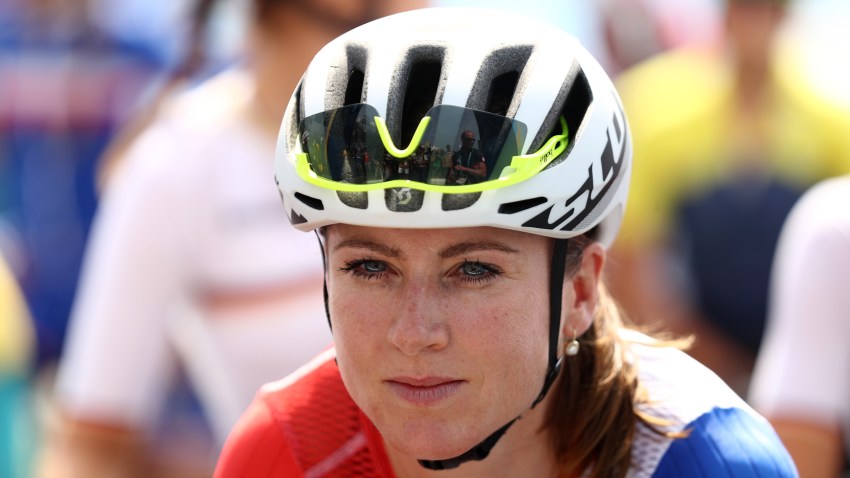 A cyclist from the Netherlands was involved in a horrific crash Sunday afternoon during the women's road race final in Rio.
Annemiek van Vleuten, 33, was leading the race for gold at the time of the crash.
She was on a downhill decline in a light rain when she attempted to turn right around a bend in the course and her tires appeared to skid out from under her.
She attempted to stop the slide, but instead flew headfirst over the handlebars and slammed into the roadside curb. She lay motionless on the side of the road as other riders eventually passed her. At least one medic could be seen running to the scene right after the crash.
The Dutch cycling federation tweeted that she suffered three small vertebrae fractures and a severe concussion. Officials said she will spend 24 hours in intensive care. They said that she was conscious when she was transported from the course to a local hospital.
Yesterday van Vleuten tweeted a selfie and said she was ready for the race to begin:
Sunday's race eventually was won during a dramatic sprint to the finish by van Vleuten's teammate, Anna Van Der Breggen.
The crash by van Vleuten was similar to one that occurred the day before during a men's race. Italian rider Vincenzo Nibali was leading that race when he crashed and broke his collarbone.