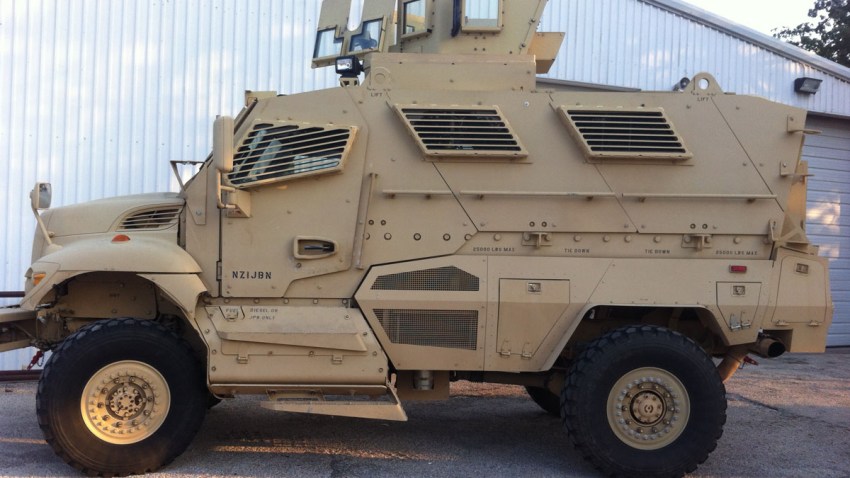 If you live in Dallas County and you have an unpaid traffic ticket or an arrest warrant, pay up now or this bad boy could be coming for you.
The Dallas County Commissioners Court on Tuesday will accept delivery of a Mine Resistant Ambush Protected vehicle, commonly referred to as an AMRAP. The sheriff's department will put it to use for warrant service and tactical situations.
The AMRAP is one of a number of leftovers from the Iraq War era. Rather than leave them to gather dust in storage, the U.S. Army is donating 100 of the armored cars to law enforcement agencies around the country.
Dallas County's AMRAP never actually went to war; instead, it was used to train soldiers here in the United States.
It is no ordinary cop car. The AMRAP comes equipped with bulletproof windows, tires that don't run flat and an armored exterior guaranteed to keep deputies safe even in the most hazardous situations.
Because the vehicle was donated, the AMRAP will only cost the sheriff's department gas money each year.
A couple of Dallas County deputies went down to Fort Hood earlier this month to drive the vehicle back to Dallas, where it is being prepped for service. When it's ready, it will be available to assist deputies serving warrants and dangerous tactical situations.