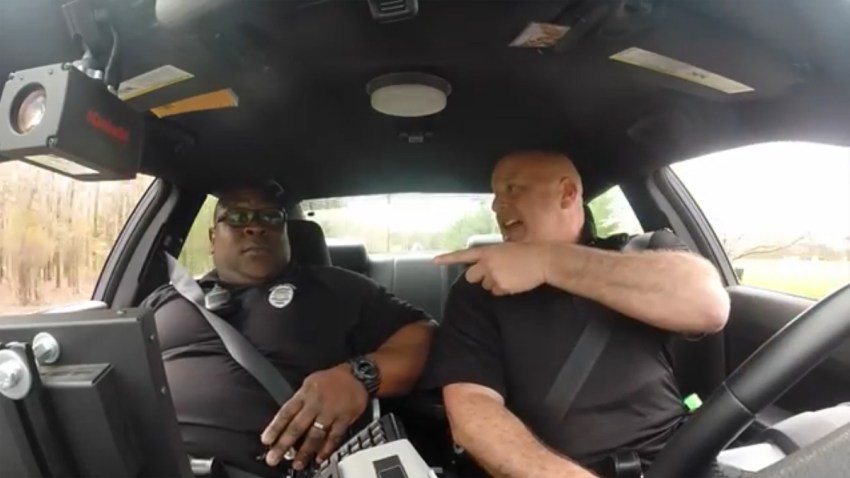 Three months after becoming a viral sensation with a dashcam video of him rocking out to Taylor Swift's "Shake It Off," Pennslyvannia police officer Master Cpl. Jeff Davis is back. This time, he has a friend.
The video, posted to the Dover Police YouTube page begins with a tribute to the original lip-syncing video before Davis picks up Officer Demetrius Stevenson and the two proceed to perform a duet to many popular hits.
This time, both officers lend their voices to the video.
The department has said it makes the videos to show a human side to their officers.
Watch the full #DashCamDuet below.