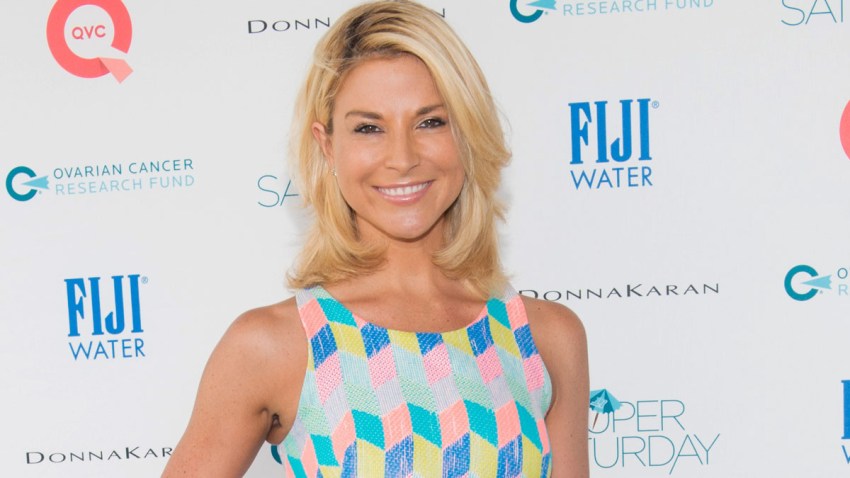 There was an emotional and touching tribute to Diem Brown in New York City Tuesday.
Family and friends of the late MTV star, who died at age 32 on Friday after battling cancer for the third time, gathered together to pay their respects at the Church of St. Francis Xavier in downtown Manhattan.
The funeral began with Brown's tearful family members following the casket to the front of the church as "On Eagles' Wings" played in the background. "She is clothed with strength and dignity, and she laughs without fear of the future," read a quote from Proverbs 31:25 on the back of the program.
Diem's sister, Megan, 30, was one of those who delivered a "heartbreaking" euology, an eyewitness tells E! News, and mentioned that before she prepared her speech, she revisited some of Brown's favorite spots, including Central Park and teatime at The Plaza Hotel.
LOOK: Diem Brown's most inspiring moments on The Challenge
"Diem loved hard, lived hard and danced hard," Megan emotionally said. "My mom always said that Diem came out fighting since day one."
Trisha Yearwood sang, Ethan Zohn spoke and read a message from Katie Couric on behalf of Stand Up to Cancer, and close friends Julie Rotondi, Erin Robbins and E! News' own Alicia Quarles were among those who also read poems and Bible passages.
"Diem was the happiest person I know," Quarles said. "Till her last breath, she never gave up. I can't even explain to you her divinity."
A beautiful video montage set to songs including "Girls Just Wanna Have Fun" played at the end of the service, causing both laughs and tears. Lots of Brown's MTV co-stars were in attendance, including ex-boyfriend CT.
MORE: Diem Brown Dies After Cancer Battle, Is Mourned by MTV Reality Show Co-Stars--See Their Touching Tributes, Photos and Videos
On the back of the program, Brown was remembered by her given name, Danielle, along with her late mother Jillian, who died in 1999.
"Our dancing angel, Danielle Michelle Brown, is watching from Heaven's window with her mother, Jillian Catherine Brown."
The reception afterwards was held at The Monarch Room, and "was a celebration of life," according to our source.
Music from the '80s was playing as colored hair extensions and paper decorations of mix tapes decorated the tables. Guests enjoyed food and drink while remembering a woman who embraced and savored life.
Check out more information about Diem Brown's foundation MedGift.com and find out how you can help.
Copyright E! Online