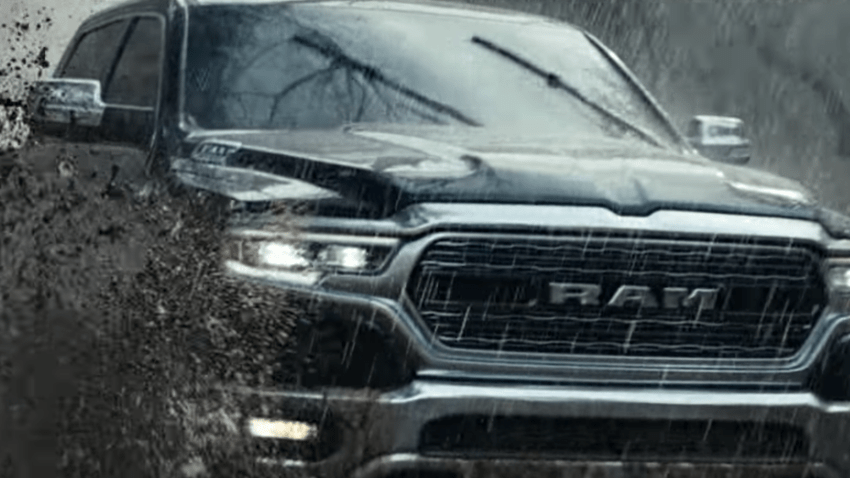 Ram Truck used Martin Luther King Jr.'s voice to sell trucks and Twitter is not happy about it.
The Super Bowl ad played emotional images of a fireman rescuing a child, a pregnant woman receiving a sonogram, and a service member reuniting with a family member as the voice of Dr. Martin Luther King, Jr. played in the background.
Twitter users expressed their displeasure with the ad, as many recalled his life and death. April 4 marks the 50th anniversary of King's assassination.
@JeffRichards232 tweeted: "I feel personally attacked by the @Dodge ram commercial"
King's speech on greatness and service used in the ad was given by King on Feb. 4, 1968. The ad began with King saying, "If you want to be important, wonderful. If you want to be recognized, wonderful. If you want to be great, wonderful. But recognize that he who is greatest among you shall be your servant...."
The ad ends with the Ram Truck logo and "built to serve."
One Twitter user asked King's daughter Bernice if the family had given permission for King's voice to be used.
She tweeted in reply: "No."
A spokesperson from Ram Truck's parent company, FCA US, responded to an email inquiry and stated that Ram Truck was given permission to use King's voice by his estate.
"It is­ 50 years to the day that Dr. Martin Luther King Jr. gave such a tremendous speech about the value of service. Ram was honored to have the privilege of working with the Estate of Martin Luther King Jr. to celebrate those words during the largest TV viewing event annually," the FCA statement read.
"We worked closely with the representatives of the Martin Luther King Jr. estate to receive the necessary approvals and estate representatives were a very important part of the creative process every step of the way."