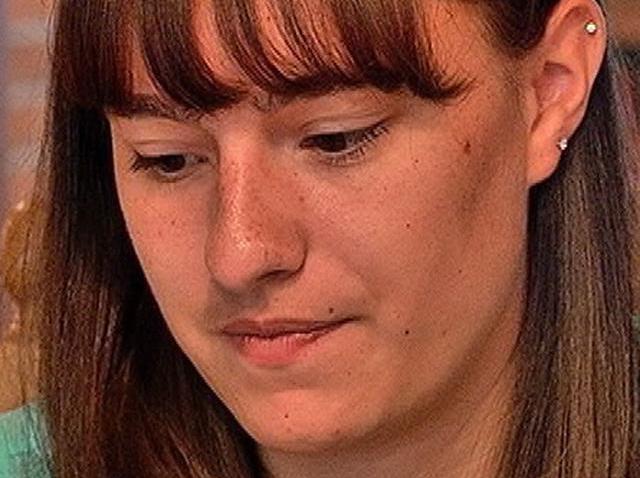 Courtney Clark is back in the United States after spending 20 months in Guinea as a public health volunteer. The 24-year-old Michigan native would like to return to Ebola-stricken West Africa, but now fears she'd be quarantined when she comes home.
"When I returned in August, it was low-key, and there wasn't a hysteria in the U.S.," Clark told NBC. "If I were coming now, I would be worried about how airport officials would treat me. I would also be hesitant to tell people outside of my family."
As a handful of states enact strict new quarantine protocols, and other groups including schools respond with great caution if not fear about Ebola, aid organizations are concerned that such measures will be a deterrent to other prospective West Africa volunteers like Clark.
On Oct. 24, New York and New Jersey announced a 21-day quarantine for anyone traveling from Liberia, Sierra Leone and Guinea who had been in contact with an Ebola patient. The Centers for Disease Control and Prevention this week revealed new, altered guidelines for how the U.S. should handle travelers from Ebola-affected countries, but said that some measures taken by states go too far.
"We are concerned about some policies that we have seen … that might have the effect of increasing stigma or creating false impressions," CDC Director Dr. Thomas Frieden told reporters Monday.
"Stringent quarantine requirements will be a deterrent for doctors and nurses who otherwise might be able to go and volunteer there," Dr. Irwin Redlener, a special advisor to New York City Mayor Bill de Blasio for emergency management and planning said in a statement. "I know for a fact that there are doctors who are saying if I knew that I had to be mandatorily interred for three weeks I wouldn't have gone."
Some say the mandate is based more on fear than on fact.
"We are dismayed that it was put into effect without consultation with health authorities," said Miranda Sissons, executive director of Doctors of the World USA. The international humanitarian organization provides emergency and long-term medical care to countries all over the world, including West Africa.
"The protocols in effect now keep the community safe. If you follow the protocols of self reporting, you keep the public safe," Sissons said.
New Jersey Gov. Chris Christie defended the new protocols in an interview on NBC's "Today" show Tuesday, saying that the move was aimed at protecting people in his state. He also said Kaci Hickox, the nurse who penned a critical first-person account after she became the first person quarantined in the Garden State under the mandate, had been discharged after being "symptom-free."
Hickox had no symptoms other than an initial 101-degree temperature taken by a forehead scanner when she was "flushed and upset" by her treatment at Newark Liberty International Airport, she wrote in her Dallas Morning News article.
On Wednesday, Hickox told Matt Lauer on "Today" that she will not abide by Maine health officials' recommendation that she continue to comply with a 21-day quarantine at home.
"I truly believe this policy is not scientifically nor constitutionally just, and so I'm not going to sit around and be bullied around by politicians and be forced to stay in my home when I am not a risk to the American public," Hickox said.
The organization she volunteered for, Doctors Without Borders, said in a statement to NBC News Wednesday it "strongly disagrees with blanket forced quarantine for health care workers returning from Ebola affected countries." The group said it respected Hickox's right to "challenge excessive restrictions being placed upon her."
Sissons said that people who aren't discouraged by the quarantine protocols may still be discouraged by the possible perception they may encounter when they return to the U.S. from an Ebola-stricken region.
"Aid workers in this epidemic risk their lives and stigma associated to their work," Sissons said.
Organizations fighting Ebola in West Africa have emphasized that volunteers are desperately needed to combat the virus.
The president of the World Bank said on Tuesday that West Africa needs more than 5,000 additional health care workers to control its outbreak. In early October, Global aid agency Doctors Without Borders (MSF) also said it had even rejected a donation from Australia of more than $2 million and asked the country for volunteers instead, saying even a small amount of healthcare workers would have a "very significant impact."
The death toll in the Ebola epidemic has risen to 4,922 in eight countries through Oct. 23, the World Health Organization reported.
"I wish the U.S. could redirect all of this energy to the people of West Africa," said Angela Dunn, epidemic intelligence service officer at the Centers for Disease Control and Prevention. "They are the ones with the true crisis. The disaster is in West Africa. We need to do everything we can to stop the suffering. Not only because it will help Americans stay safe, but more importantly because it is the right thing to do. Unfortunately, I fear the current situation in the U.S. will only extend the suffering in West Africa."
President Barack Obama said on Tuesday that the American volunteers going to Africa to fight Ebola were doing "God's work" and need to be supported. Obama repeated the message Wednesday at the White House surrounded by health care workers who have been in West Africa: "What we need right now is these shock troops that are out there leading globally. And we can't discourage that, we need to encourage it, and applaud it," Obama said.
The stricter rules haven't deterred all volunteers. Hickox said on "Today" she planned to eventually return to Sierra Leone, where she volunteered for four weeks.
Ohio native Alexa Gudelsky, 24, who served as a public health volunteer for the Peace Corps in Guinea for nearly two years, also said she would return to the region despite the protocols and possible stigma she would face upon her return.
"These people need help and it's not like when you step out of the plane you are going to die," Gudelsky said. "We're obligated to help them because they are part of the human race. When we have thousands of people dying and the capabilities to help — we should."