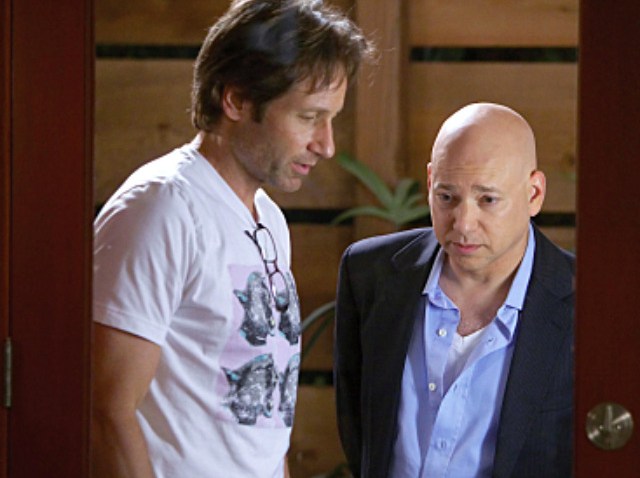 It's nearly spring and, with thoughts turning to baseball and a new season of "Californication," Evan Handler tells Popcorn Biz he's about five weeks away from heading back onto the hedonistic set with David Duchovny.

That could mean his attendance at L.A.'s Havenhurst 360 lounge on Wednesday was spring training for more ot the real partying we saw last season on the show. But even Handler is in the dark about how Duchovny's Hank Moody character going to get out of his romantic troubles and what the fate of his love-unlucky literary agent will be. "I need to know if I'm going to be married or not," Handler said. "I've been trading emails with (series creator) Tom Kapinos but we haven't gotten together so I don't really know what's going on."

"They're working, that I know," he says, "but I don't know about story lines or anything."
Handler assures us that he is not going completely animal activist before shooting, even if he was attending a party for "The Cove," the Oscar-nominated documentary about dolphin protection.
"I don't exactly have the most pristine image myself when it comes to animal usage," he admits, making a joke about being a "devotee" to dolphin meat. "But there are reasonable boundaries and there are unnecessary acts. And I think this film draws a distinction."

The film shines a light on the annual slaughter of dolphins in a private Japanese cove and Handler said that even he was moved to shoot a public service announcement afterwards. "It was that powerful," he says.
But rest assured, you will not be seeing dolphin protests in the next season of "Californication."
"The only way a dolphin would be used on that show..." says Handler, "well I'd better not say."