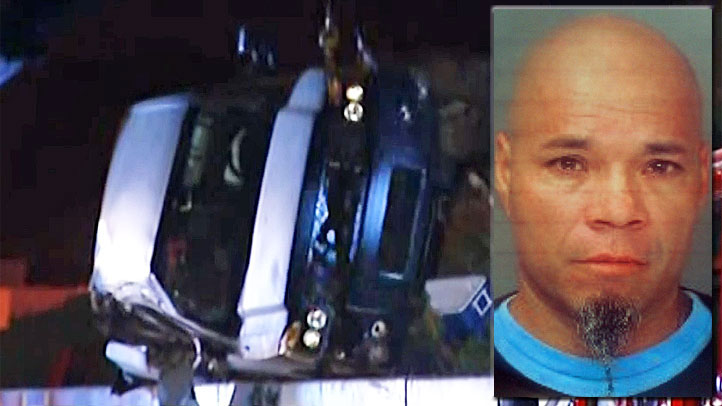 The man accused of leaving his child trapped in a car seat after a highway accident has been arrested, according to the California Highway Patrol.
CHP investigators arrested Angelo Fabiani Arroyo, 40, in Imperial Beach Tuesday. He will be charged with hit and run and child endangerment, according to the CHP.
The crash happened Sunday night on southbound Interstate 5 near Old Town. Officers say Arroyo's black Nissan Titan veered off the highway and landed on its side on an embankment.
Arroyo's 4-year-old son was spotted by witnesses as partially ejected from the vehicle. The boy was hanging out of a window but still buckled in his car seat.
According to CHP officials, the driver took off running immediately following the crash, but then returned to the scene to unbuckle the child from the vehicle.
CHP Officer Juan Escobar said the child fell on his back and hit the concrete curb. Officials said the child fell approximately 10 feet.
The driver then got scared and took off running, according to CHP.
The boy was taken to Rady Children's Hospital with injuries from the collision and the fall, officials said.
His mother has requested the hospital not release updates on her son's medical condition.